Medicinal Chemistry and Synthesis Core Facility
DIRECTOR: DR. STANTON MCHARDY
The Medicinal Chemistry Core Facility is a 2000 sq. ft. state-of-the-art technological center located on the west campus of UTSA that performs all necessary chemistry and synthesis services to support a large diversity of small molecule drug discovery efforts.
The center will provide custom synthesis and medicinal chemistry research for small molecule drug discovery projects in any therapeutic area. The center will also provide collaboration, consultation and program strategy opportunities from investigators who have over 17+ years of pharmaceutical experience in taking small molecule compounds through all stages of the pre-clinical drug discovery process.
Services and Opportunities Provided:
Collaborative research opportunities in medicinal chemistry, synthesis and drug discovery.
Custom synthesis of non-commercial small molecules from milligram to multi-gram quantities.
Design of "drug-like" molecules and analysis of physical chemical properties.
Expertise in design, synthesis and SAR of PROTAC's (Proteolysis Targeting Chimeras).
Structure-based drug design.
Full service medicinal chemistry suite, i.e. hit-to-lead activities, small library design and synthesis, de novo analog design and synthesis, structure-activity relationships (SAR).
Analytical chemistry support, including drug stability, solubility and structural determinations.
Synthetic route process development, improvement and scale up of biologically active compounds.
Consultation, planning and strategy development for advancing small molecule drug discovery programs; including medicinal chemistry, ADME issues, pk/pd, toxicology, formulation, drug exposure and dosing options.
Capabilities and Instrumentation
12 fully functional synthesis hoods with N2/high vacuum manifolds, hot plates with stirring, JKem controllers and block reactors.
6 Buchi R-210 Rotovaps.
2 Biotage Selekt and 3 Isolera One purification systems with UV detection and automatic fraction collections.
Bruker 400 MHz Nuclear Magnetic Resonance Spectrometer with autosampler.
Thermo Fisher Vanquish UHPLC-MS system.
Agilent 1260 Prep HPLC with auto sampler & fraction collector.
Agilent 1290 HPLC with Agilent 6150 MS.
Agilent SCF CO2 1260 Infinity HPLC with variable wavelength UV detection & auto sampler.
Anton Paar Monowave 300 microwave reactor with auto loader.
The CIDD medicinal chemistry core has five full time, dedicated staff possessing an extensive amount of industry level experience from both the pharmaceutical and contract research areas. The CIDD also has both undergraduate and graduate student researchers supporting program work.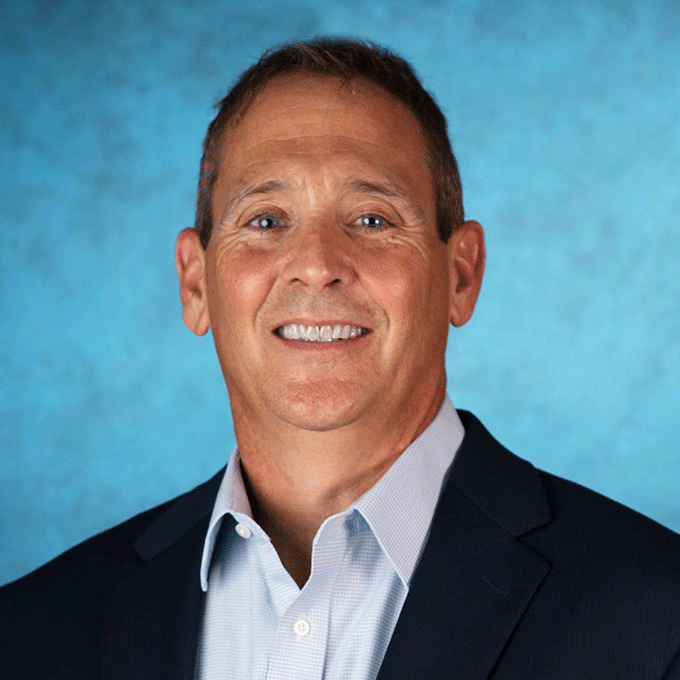 Dr. Stanton McHardy, Director
Dr. Stan McHardy is the director of the Center for Innovative Drug Discovery and Professor of Research in the Department of Chemistry. After receiving his Ph.D. in organic chemistry at the University of Utah in 1996, Stan served as a Pfizer Post-Doctoral Research Fellow.  Dr. McHardy has over 23 years' experience in the pharmaceutical R&D and academic areas of neuroscience, cancer and infectious disease drug discovery, medicinal chemistry and synthesis and process chemistry.  From 1996 to 2006, Stan worked in the department of Neuroscience Medicinal Chemistry at Pfizer Global Research in Groton, Connecticut.  In his roles there, Stan led project teams toward the discovery of several clinical drug candidates in the areas of addiction, schizophrenia, Alzheimer's and ADHD and managed multi-discovery project teams as Associate Director.  Dr. McHardy joined Southwest Research Institute in 2006 and served as the Assistant Director of the division and was responsible for developing a strategy that ensured continued growth of exploratory and discovery research programs in synthesis and medicinal chemistry.  Dr. McHardy joined UTSA in July 2012 as the first director of the Center for Innovative Drug Discovery.  In his capacity as director, Stan has established a state-recognized core medicinal chemistry/drug discovery facility on the campus of UTSA and developed state and national research collaborations with both academic and private industry partners, securing >$17M in collaborative extramural funding to date.  Currently, the private, state and federally funded collaborative research programs in Dr. McHardy's CIDD labs are focused on various small molecule drug discovery approaches to cancer, psychotherapeutic and neurodegenerative diseases and infectious diseases.  Dr. McHardy has 37 peer reviewed publications in the area of synthesis, medicinal chemistry and drug discovery and is inventor or co-inventor on 26 patents.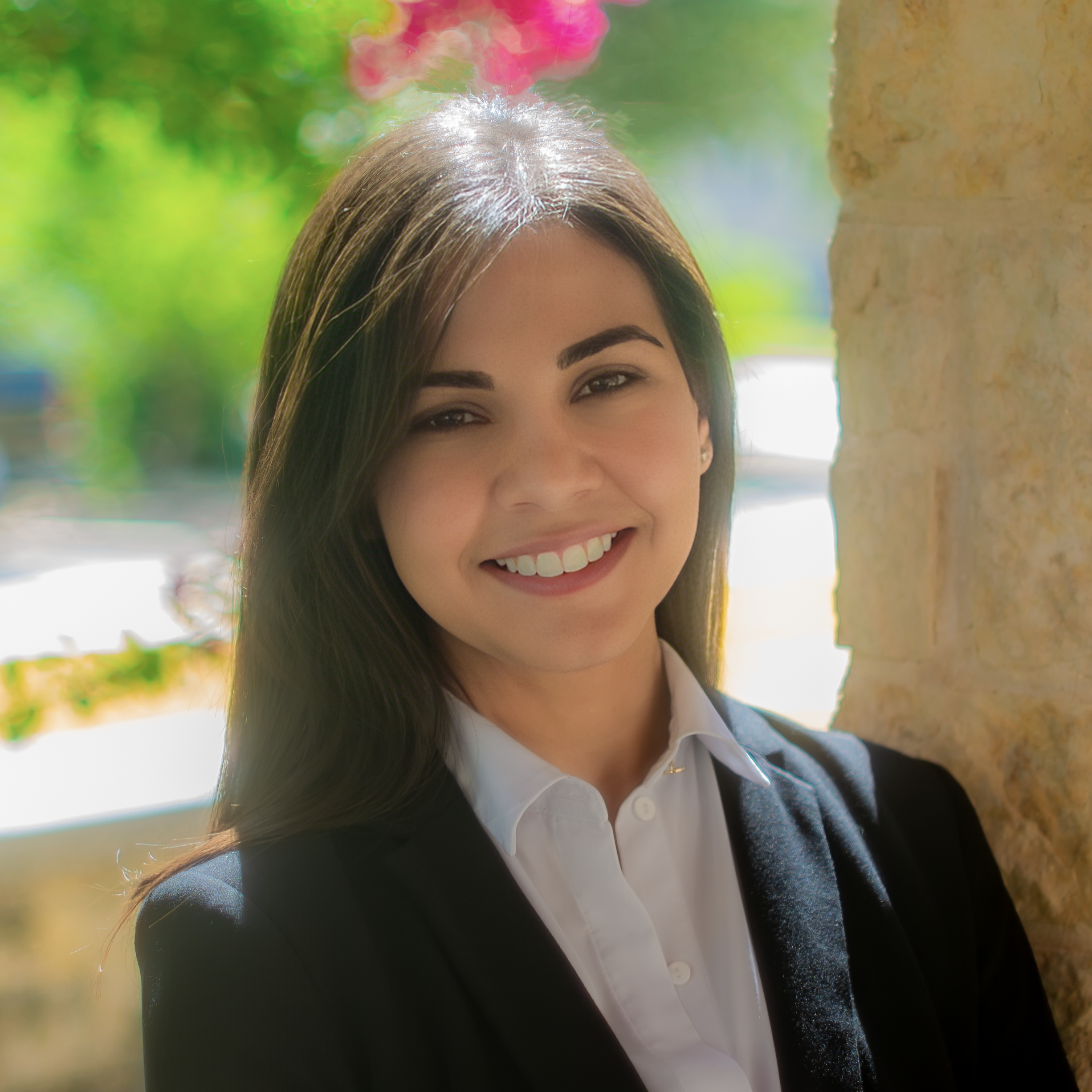 Dr. Karinel Nieves-Merced
Karinel Nieves-Merced is a special research associate at the Center for Innovative Drug Discovery. She obtained her BSc. in chemistry at the University of Puerto Rico, Río Piedras campus. She then received her Ph.D. in organic chemistry in 2016 from the same institution under the guidance of Dr. Abimael D. Rodríguez. Her work included the design and total synthesis of anti-tubercular abeo-sterols and functionalized amphilectane diterpenes.  Dr. Nieves joined the Center for Innovative Drug Discovery in 2017.  She has been working in the design, synthesis and structure-activity relationship studies of novel EYA2 inhibitors for triple negative breast cancer. This work has led to several pending publications. Furthermore, she has been involved in the custom synthesis of known and new molecules for private clients. Dr. Nieves has four peer reviewed publications in the area of natural products and synthesis.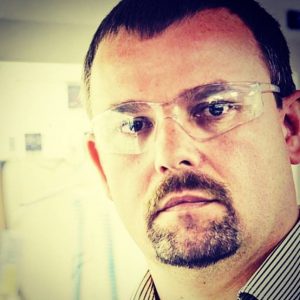 Mr. Michael Tidwell
Mr. Michael Tidwell is a synthetic organic and medicinal chemist with the Center for Innovative Drug Discovery. Michael has a total of 20 years experience. His focus has been in the design and synthesis of drug candidates to support the development of structure activity relationships for hit-to-lead and lead optimization efforts.  While obtaining his B.S. in Chemistry from Stephen F. Austin State University he worked on the synthesis of the glycoside of indole acetic acid, a plant growth hormone under the direction of Dr. Roger Case, Ph.D.  Michael obtained his M.S. in Chemistry at Lamar University in 2002 with Dr. Stephen Fearnley, Ph.D. where he completed a thesis on new methodology for the synthesis of biologically active C-Aryl glycosides via an aryl silane mediated Friedel-Crafts annulation.  Michael worked in neuroscience drug discovery at Eli Lilly and Company as an Organic Chemist and Assistant Senior Organic Chemist from 2003-2009.  During his tenure at Eli Lilly and Company, he worked on numerous lead optimization efforts in the therapeutic areas of obesity, migraine, and pain achieving at least five candidate selections.  Michael joined the Pharmaceuticals and Bioengineering Department at Southwest Research Institute in 2009 as a Research Scientist.  With SwRI, he contributed to a wide variety of medicinal chemistry programs. Most extensively, Michael worked on SwRI's organophosphorous nerve agent antidote programs including both charged pyridinium oximes and noncharged, CNS-bioavailable oximes.  In addition, he assisted with the development of a multi-step, enantioselective route to tetrandrine analogs for the treatment of Ebola virus infection.  He is a co-inventor on four patents on oxime antidotes for OPNA-inhibited AChE.  In addition, he is a co-inventor on four patents with Eli Lilly and Company regarding 5HT2C agonists, 5HT7 antagonists, and CB2 agonists.  Michael joined the Center for Innovative Drug Discovery at UTSA in October 2017 as a Research Scientist Associate IV and since that time has been tasked with the design and synthesis of small molecule anti-cancer agents.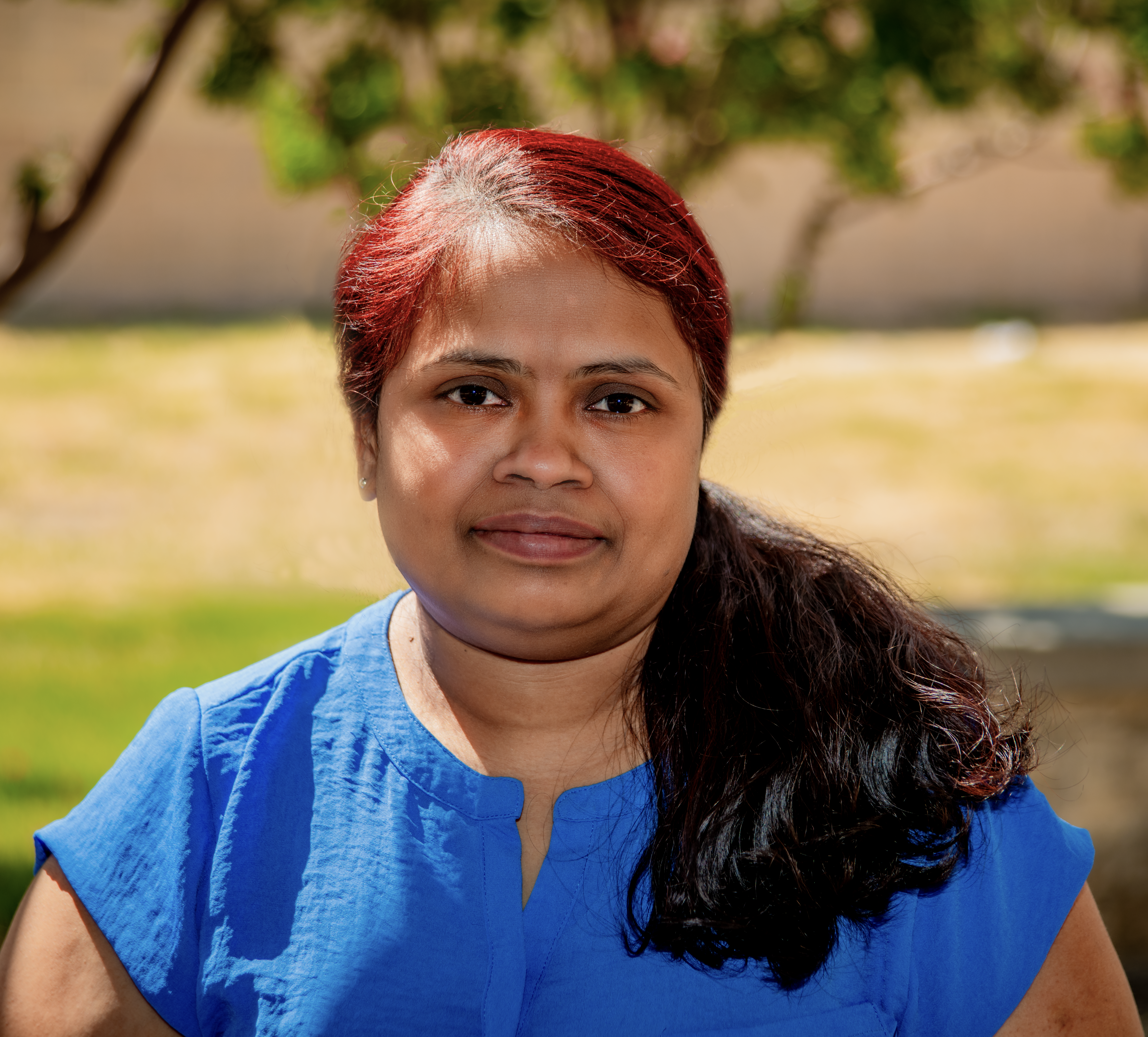 Dr. Radhika Amaradhi
Radhika Amaradhi joined CIDD in February 2022 as a special research associate. She received her bachelor's and master's degrees in organic chemistry from Osmania University, India. She received her PhD in organic chemistry under the guidance of Dr. S. Chandrasekhar from CSIR-Indian Institute of Chemical Technology, India in 2015. Her thesis is focused on total synthesis, organocatalysis and methodology development using N-hydroxylamine derivatives which led to four publications. Later, she worked as a senior research associate at GVK Biosciences, Hyderabad, India for one year. In 2016, she joined Prof. J. R. Falck at UT-Southwestern Medical Center, Dallas, USA as a postdoctoral research scholar. Then, she moved to Dr. Thota Ganesh laboratory at Emory University-School of Medicine in 2017 to continue her postdoctoral studies. At Emory, she worked on developing novel drug leads for Alzheimer's, epilepsy and oxidative stress which resulted in 11 publications and two published patents. The molecule TG11-77-HCl, where she was involved, is under preclinical trials for epilepsy.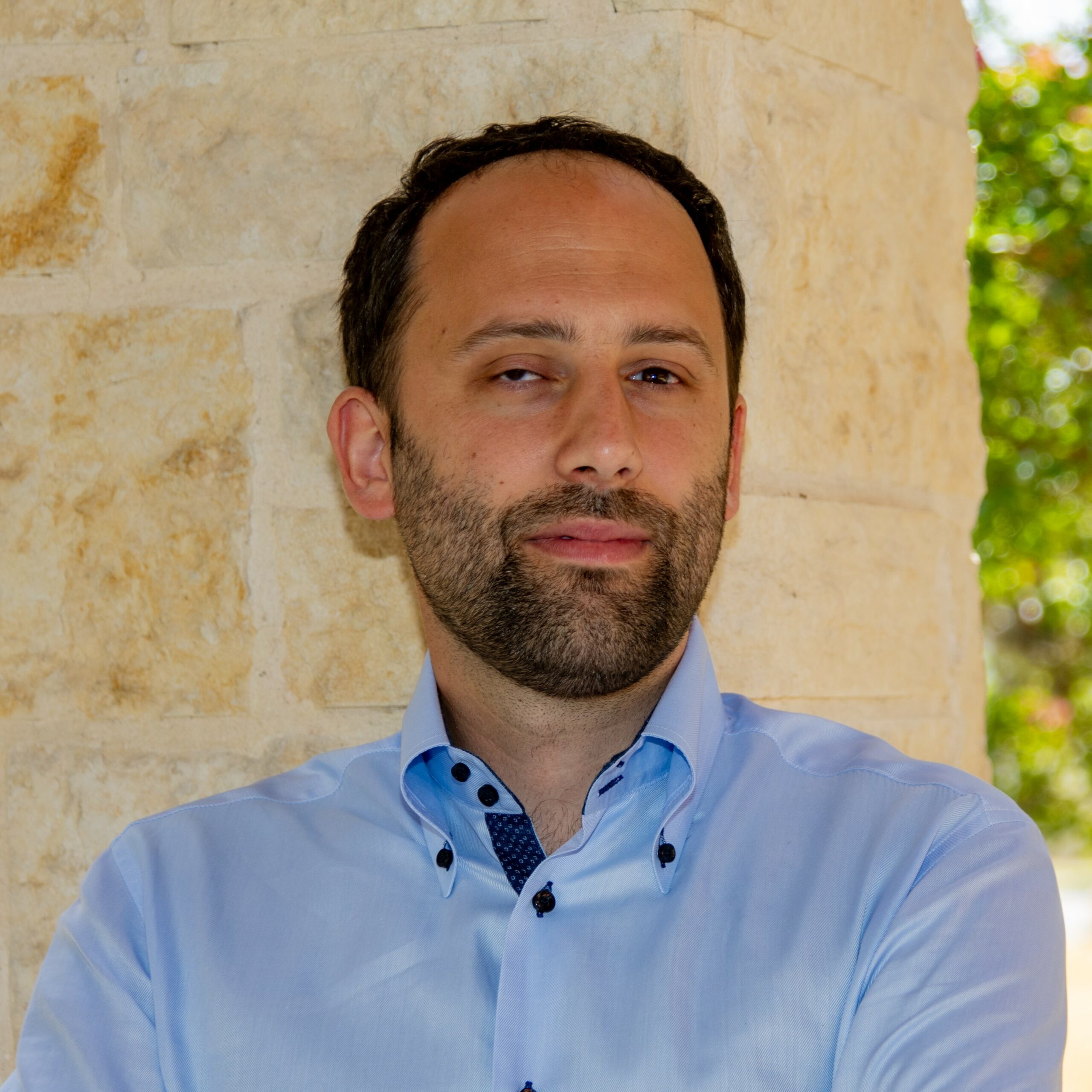 Dr. Luca de Angelis

Luca De Angelis is a Special Research Associate at the Center for Innovative Drug Discovery. He obtained his Master's Degree in inorganic chemistry in 2019 at The University of Texas at San Antonio, where he continued his studies pursuing his Ph.D. in chemistry in 2022 under the supervision of Dr. Michael P. Doyle. During his years of Ph.D. studies, he was involved in different projects that included metal and light induced carbene [3+n]-cycloaddition reactions, alkyl nitrite reactions with diazo compounds, hetero-Diels-Alder reactions and catalytic free radical addition reactions resulting in more than 10 publications and patent applications. Luca's research and teaching dedications have been recognized by the Walmsley and the UTSA outstanding teaching awards. He loves San Antonio and he decided to join the CIDD as a Special Research Associate. Since then, he has worked on the design and synthesis of small anticancer molecules.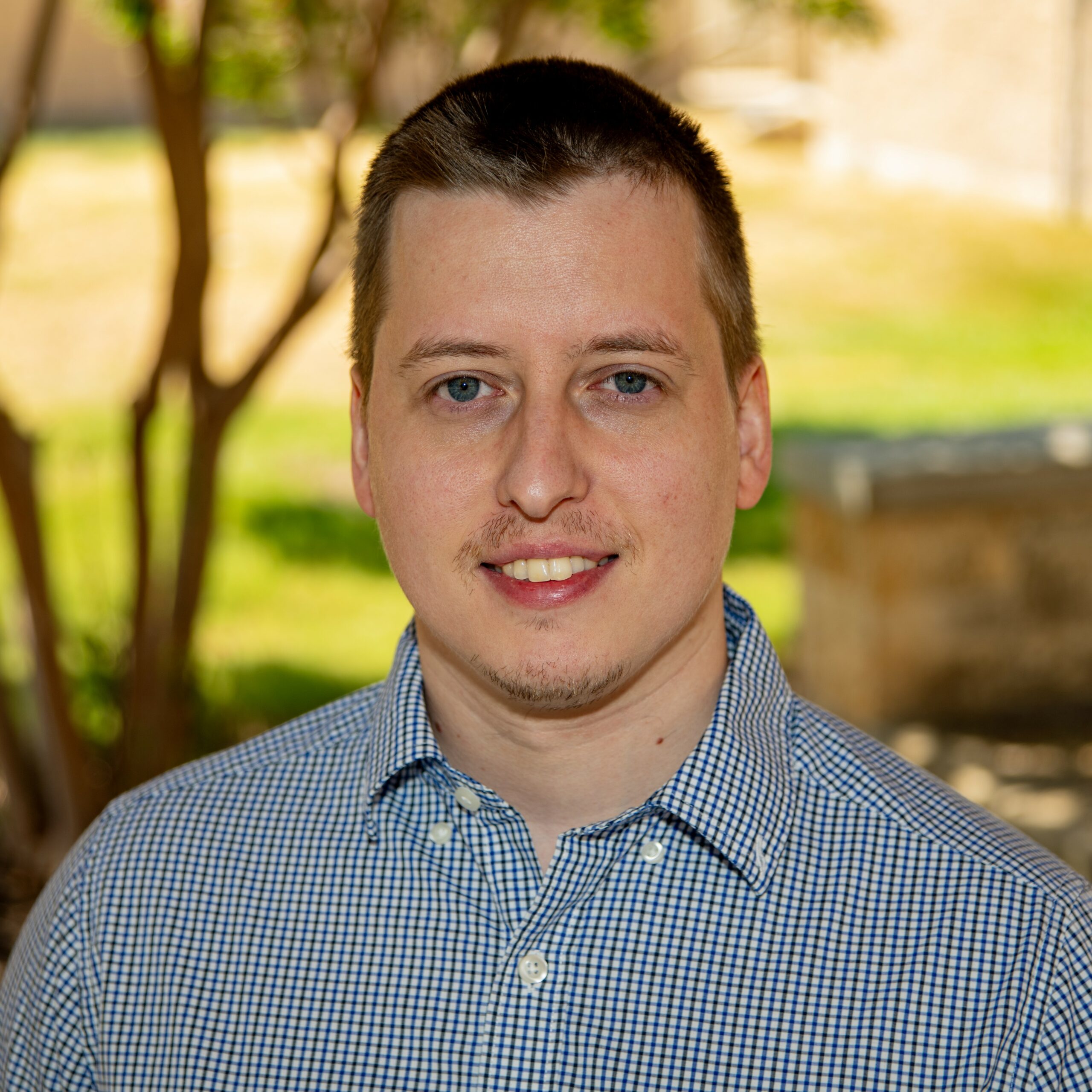 Dr. Harmannus "Hans" de Kraker, Postdoctoral Researcher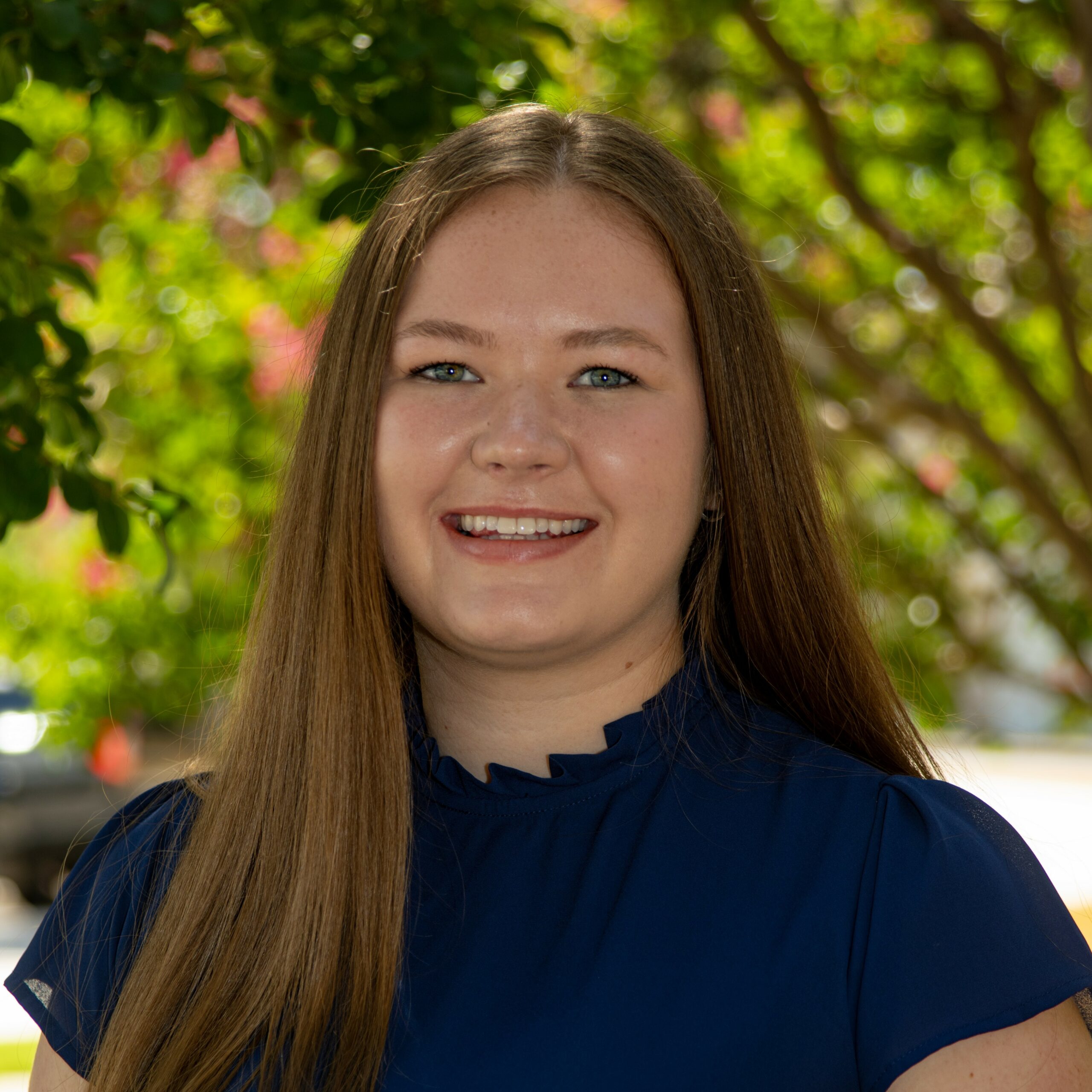 Kallee Diaz, Doctoral Student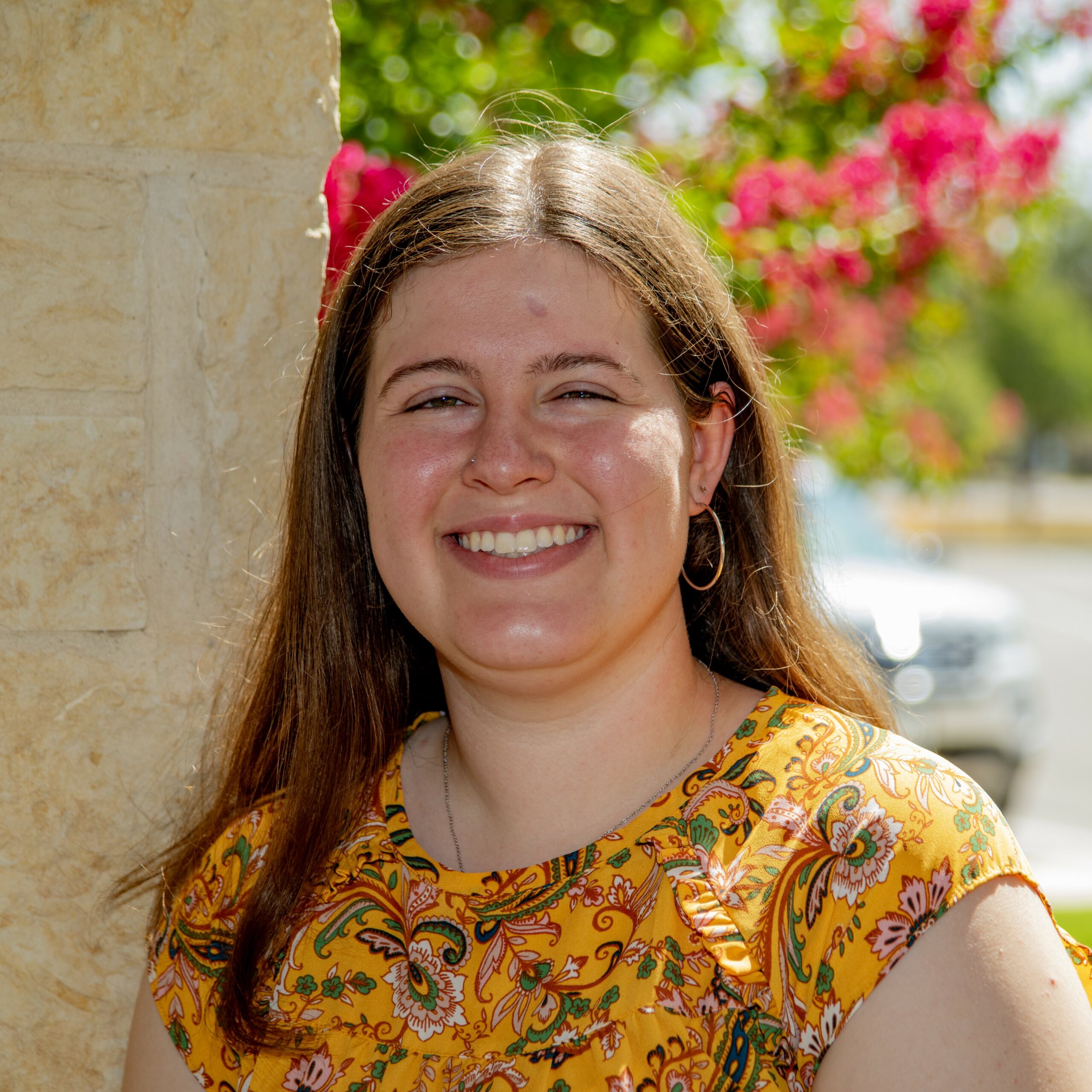 Annabel Maciolek, Doctoral Student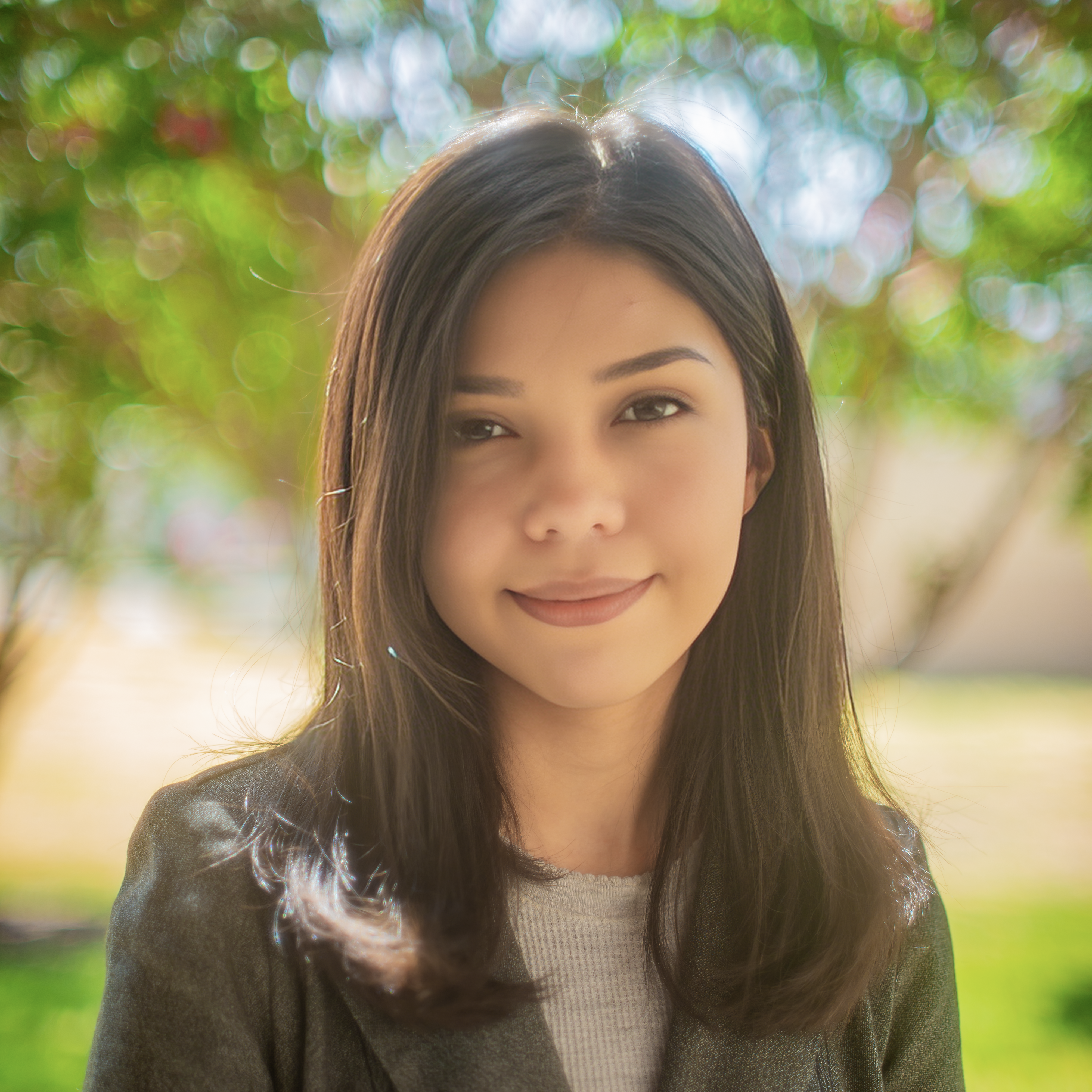 Leslie Barrera, Masters Student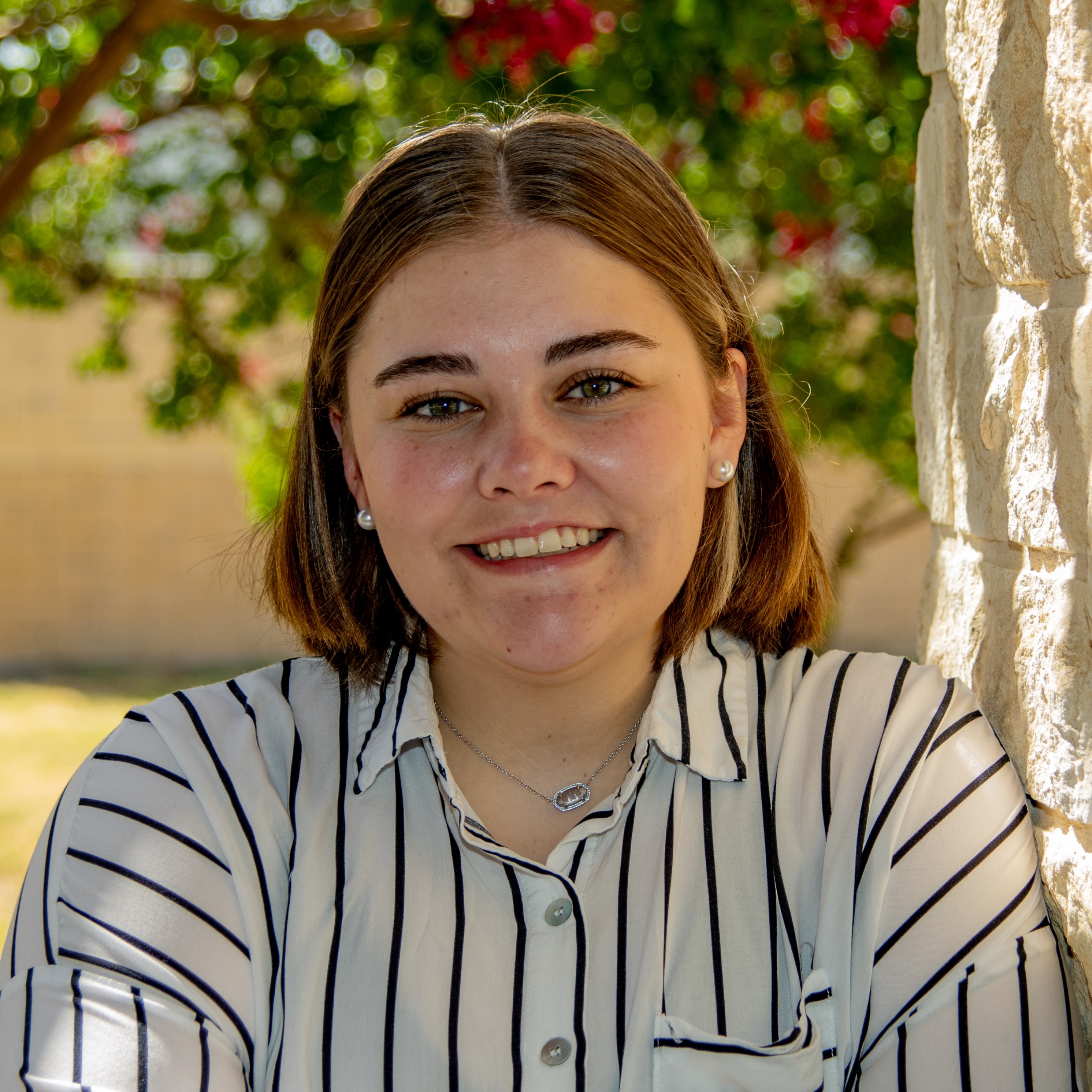 Ashley Cuell, Undergraduate Student
Dr. Hua-Yu (Leo) Wang, currently employed at Loxo Oncology
Bismarck Campos, currently employed at Pfizer
Dr. Issac Zoch, currently employed Private Practice
Francisco Ruiz II, currently employed at Exxon Mobil
Ambrose Lopez, currently employed at DPT
Dr. Marie Estefania El Arba, current Lecturer at Trinity University 
GRADUATE STUDNETS
Shelby McCowen, M.S

., Ph.D. under Dr. Richmond Sarpong, currently employed at Bristol Myers Squibb

Reid Tarpley, Ph.D.

, Post-doc at Brian Blagg at University of Notre Dame

Matthew Valdez, Ph.D., NIH Post Doctoral Fellow University of Incarnate Word
Jayce Rhodes, M.S., currently employed at Bristol Myers Squibb
Michaels Glassman, Ph.D., currently employed at Ridgeline Therapeutics
UNDERGRADUATE STUDNETS
Thomas "Wes" Mitchel, MD, currently an Orthopedic Surgeon Resident at Baylor College of Medicine
Analyssa Dominguez, DDS, currently a Staff Dentist at a private practice
Dana Benjamin (Molleur), currently employed at UT Health San Antonio
Travis Menard, current Ph.D. student under Dr. Scott Denmark
Dirk Wristers, MD,  currently a Emergency Medicine Resident at Maricopa Medical Center
Davante Wilson, current DO student at UIW Osteopathic Med School
Sarah Altman, current Ph.D. student under Dr. Angad Mehta
Michelle Howard, current Masters student in bioethics at UTRGV
Rachel Renteria, current undergraduate at Case Western Reserve