CIDD Featured in UTSA Sombrilla Magazine, Spring 2017 Issue. "To Catch A Predator" by Michelle Mondo can be accessed by Clicking Here .
CIDD has been awarded a $4,598,728 grant from the Cancer Prevention & Research Institute of Texas (CPRIT) to support its research in designing better, more effective cancer drugs through small molecule drug discovery. For more information about this grant, Click Here to visit the UTSA News article.
The Center for Innovative Drug Discovery hosted it's Second Annual Drug Discovery Symposium "Target Discovery and Drug Development in Texas" at UTSA, featuring presentations by scientists from around the nation.
A copy of the program from this year's symposium is available by Clicking Here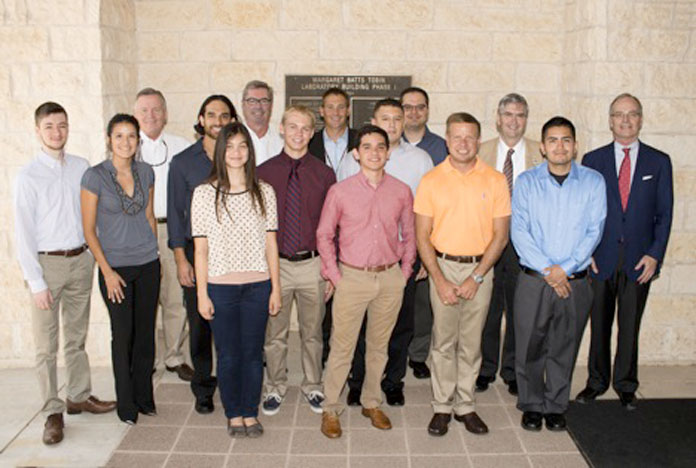 UTSA CIDD staff and students meet, greet and discuss research programs with the Voelcker Trustees and College of Science Dean, Dr. George Perry.